Cardano distinguishes itself by using mathematical principles in its consensus mechanism and unique multilayer architecture, which makes it stand out from other blockchain competitors. With a team involved in the creation of Ethereum, many believe that Cardano is the next-generation cryptocurrency solution.
What is Cardano?
Cardano is a third-generation, decentralized proof-of-stake (PoS) blockchain platform designed to be a more efficient alternative to proof-of-work (PoW) networks. Scalability, interoperability, and sustainability on PoW networks like Ethereum are limited by infrastructure burdens from increasing costs, energy usage, and slow transaction times.
The Cardano platform runs on the Ouroboros consensus protocol. Ouroboros, created by Cardano in its founding phase, is the first PoS protocol that is not only proven secure but also the first informed by scientific peer-reviewed research.
Each development phase, or era, on Cardano's roadmap is clarified by a research-based framework, combining peer-reviewed insights with evidence-based methods to make progress towards and achieve milestones associated with the future direction of both blockchain network and ADA token usage. The Cardano blockchain can be used to build smart contracts, which can then further create applications and protocols.
In addition, the ability to send and receive funds instantly, with minimal fees, is highly sought after in the business and financial world. Instead of trying to thwart global regulators, Cardano is building a blockchain while considering regulations, to provide financial services for all.
Brief History of Cardano
Charles Hoskinson started Cardano with his former Ethereum colleague Jerry Wood in 2014 after leaving Ethereum, following differences with the Ethereum Foundation team about governance and venture capital roles.
Cardano is supported by the same-named foundation that assists in protocol research and development and its community. The development of the Cardano project is led by the for-profit company Input Output Hong Kong (IOHK). Hoskinson also heads IOHK. The project enlisted top academics at several universities around the world to review their work before announcing Cardano to the world.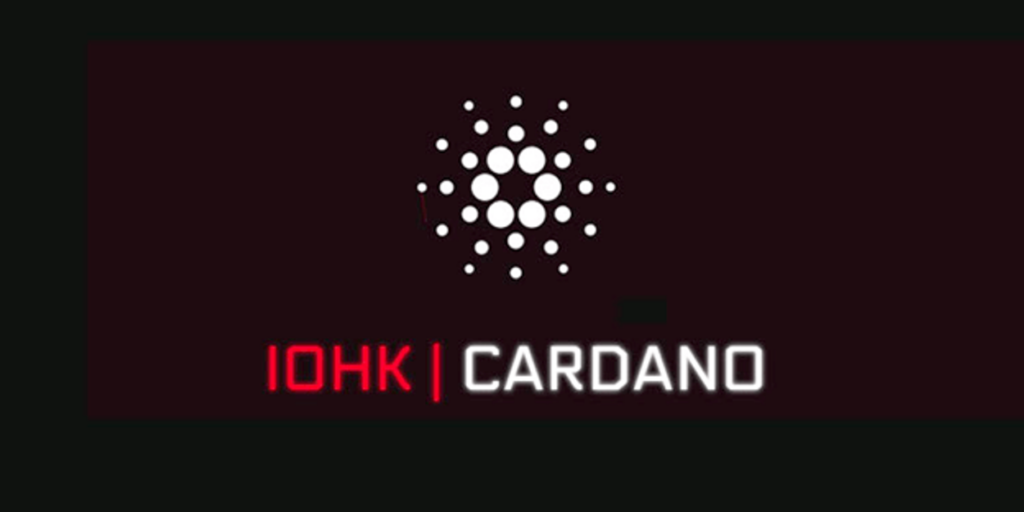 In 2017, Cardano launched its original cryptocurrency, ADA, named in honor of 19th-century mathematician Ada Lovelace, the daughter of English poet Lord Byron. Lovelace is credited as one of the first computer programmers in the world by being the first person to publish her ideas about computer machine algorithms, such as the "analytical engine." The Cardano project itself is named after Italian polymath Gerolamo Cardano. Also in that year, Hoskinson and IOHK sponsored a research laboratory focused on blockchain technology at the University of Edinburgh and the Tokyo Institute of Technology.
In 2019, the Ministry of Education in Georgia signed a memorandum of understanding with the Free University of Tbilisi to use Cardano and Atala to build a credential verification system for Georgia. Shoe manufacturer New Balance announced a pilot project on the Cardano blockchain to track the authenticity of its latest basketball shoes.
In 2020, Hoskinson opened a blockchain research project at the University of Wyoming. This collaboration involved a $500,000 award to the University of Wyoming to support blockchain technology development through the creation of the UWYO IOHK Advanced Blockchain Development Laboratory.
IOHK announced a partnership with the Ethiopian government in 2018 to spread their technology across various industries throughout the country. In April 2021, IOHK and the Ethiopian Ministry of Education announced plans to launch an identity and record system on Cardano for five million students in the country.
Who Created Cardano?
In 2013, Charles Hoskinson founded an online school called the Bitcoin Education Project where he met Vitalik Buterin, who shortly thereafter became one of the eight original founders of Ethereum. After some disputes about whether Ethereum should be a for-profit company, Charles left Ethereum in 2014. After his departure from Ethereum, he took a six-month sabbatical. After being approached by Jeremy Wood, a former Ethereum colleague, IOHK was formed.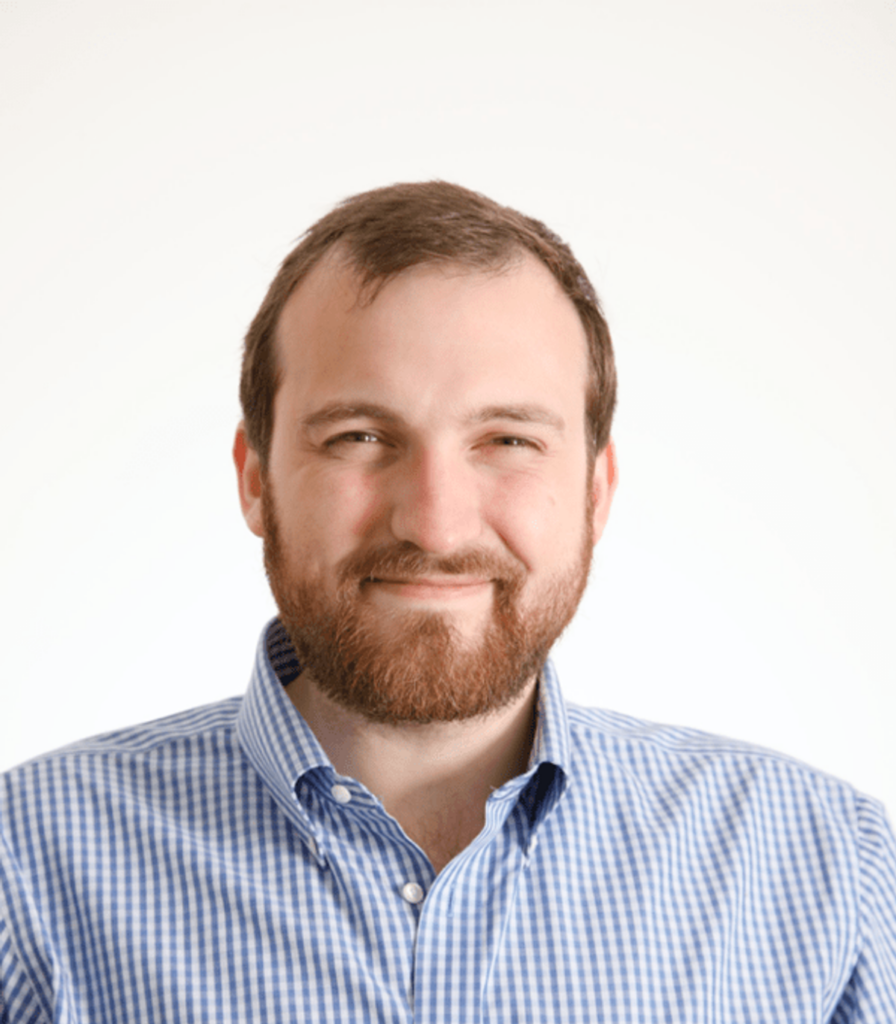 With an initial investment and the crypto market boom, IOHK is now funded for decades. IOHK is an engineering company that builds cryptocurrencies and blockchains for corporations, government entities, and academic institutions. The company has a team of engineers, scientists, business professionals, educators, and open-source collaborators spread geographically.
They built Cardano from the ground up using a principled, research-driven approach reviewed by peers. Cardano development remains IOHK's flagship project. Although Hoskinson and Wood are the masterminds behind the core principles and smart contract platform that form Cardano, they do not own or operate the Cardano blockchain.
In fact, various different stakeholders are involved in this project:
Cardano Foundation – Acts as a non-profit entity, custodian for the entire project to help market and ensure the security of the blockchain.
IOHK – Established in 2015 by Charles Hoskinson and Jeremy Wood, this research and development company has helped design and engineer the Cardano blockchain.
Emurgo – Acts as a major funding entity to support Cardano financially and help with its development.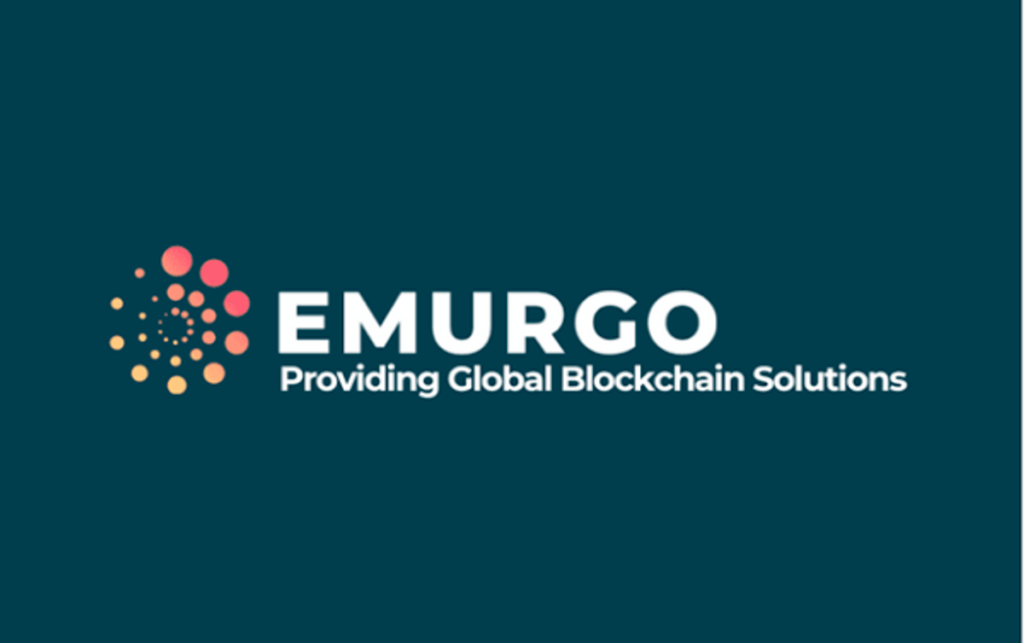 History of Cardano ADA Price
Cardano made its debut in 2017 with a market capitalization of $600 million. By the end of that year, its market capitalization had swelled to $10 billion. In 2018, it skyrocketed further to around $33 billion, eventually dropping back down to $10 billion. At the time of writing, its market capitalization is at nearly $28 billion based on coingecko.com.
ADA Cardano has traded in line with most of the cryptocurrency industry over the past few years. During the late 2017 and early 2018 bull market, the price of ADA surged from $0.03 to $1.20, bringing the project's value close to $32 billion. While early investors were given an immediate profit of 3,900% in a short time. According to coingecko.com, ADA started trading at around $0.02 per token. Since then, it has surged to $1.86 per token in mid-May 2021, from 18 cents on January 1, 2021. However, for most of ADA's existence, it has been between $0.02 and $0.40 cents per token.
Although the price of Cardano has dropped back below $1, it is believed that if the project can deliver on its promises, the value of ADA should have no problem increasing. In addition to its price, it is important to note that ADA has a fixed monetary policy, meaning only 45 billion ADA will ever be created. After that number is reached, no more Cardano crypto will be created. Cardano sold 25,927,070,538 ADA during its initial sale, with the remaining approximately 19 billion ADA to be released through the blockchain as rewards for mining blocks.
The remaining ADA is set to be distributed in the form of staking rewards through blocks generated in the Cardano blockchain. With only a limited amount of ADA available, in theory, there will be an increase in demand for the coin. This deflationary monetary model is expected to create demand for ADA in the future. The highest price of Cardano ADA of all time was $3.09, which occurred on September 2, 2021.
How Successful is Cardano's Adoption?
The Cardano community has 350,000 members. The Cardano network has registered 700,000 wallets and many community members have more than 1 wallet, so if we average it out there are 350,000 people. This is consistent with 315,000 users on Reddit (based on the Cardano subReddit), one of the most popular social networks for discussing ideas and learning (https://www.reddit.com/r/cardano/), as well as, with the same number of followers, Charles Hoskinson's Twitter account @IOHK_Charles (founder of Cardano and CEO of IOHK) and with 312,000 followers on the Cardano Foundation's Twitter account @CardanoStiftung. Of course, this is an illustrative calculation and not generated from accurate records, but it is useful for understanding the overall picture.
Furthermore, the billion-dollar cryptocurrency investment fund, FD7 Ventures, announced that they have completed the purchase of Cardano (ADA) worth $380M USD with funds that are a conversion from the company's existing Bitcoin (BTC) holdings. The transaction was completed on Thursday, March 4, putting the company ahead of their previous goal to complete the conversion by mid to late March. There is no doubt that Cardano is slowly gaining adoption.