Ethereum is often referred to as the second most popular cryptocurrency after Bitcoin. But unlike Bitcoin and most other virtual currencies, Ethereum is intended to be more than just a medium of exchange or store of value. Instead, Ethereum calls itself a decentralized computing network built on blockchain technology.
What is Ethereum?
Ethereum is a decentralized blockchain platform founded in 2014 by Vitalik Buterin. Like Bitcoin, Ethereum is an open-source project that is not owned or operated by any single individual. This means that anyone, anywhere can download the software and start interacting with the network.
Ethereum describes itself as a "world computer on blockchain." Unlike the Bitcoin network, Ethereum's primary goal is not to act as a form of currency, but rather to enable those who interact with the Ethereum Network to create and operate "smart contracts" and decentralized applications (dapps) that can be used without the risk of centralized network downtime, fraud, or trust issues or intermediaries. Smart contracts are applications that run exactly as programmed without the possibility of downtime, censorship, fraud, or third-party interference – smart contracts will work exactly the same every time they are used.
Ethereum uses a "virtual machine" to achieve all of this, which is like a giant global computer made up of many individual computers running Ethereum software. The virtual currency unit that allows this system to work is called "ether." People interact with the Ethereum network by using ether to pay for the network and execute smart contracts.
Ethereum aims to take the decentralization, security, and openness provided by blockchain and extend it to nearly everything that can be counted – storing data, transferring mortgages, and tracking complex financial instruments.
A Brief History of Ethereum
Vitalik Buterin was introduced and interested in blockchain technology when he got involved in Bitcoin as a 17-year-old programmer in 2011 and co-founded Bitcoin Magazine. He began envisioning a platform that went beyond the financial use cases allowed by Bitcoin and released a white paper in 2013 that outlined the concept that would eventually become Ethereum using a general-purpose scripting language.
In 2014, Buterin and another Ethereum co-founder launched a crowdsourcing campaign where they sold ether (Ethereum tokens) to participants to realize their vision and raised over $18 million. The first direct release of Ethereum, known as Frontier, was launched in 2015. Since then, the platform has grown rapidly and there are currently hundreds of developers involved.
Ethereum still faces difficulties and suffers from some of the same issues as Bitcoin, especially in its scalability. In 2016, $50 million in ether (ETH) was stolen from a dapp user known as The DAO by an anonymous hacker, raising questions about the platform's security.
After weeks of deliberation, Ethereum developers reached a consensus that they should reverse time – reversing the hacked DAO transactions and recovering lost user ETH. The change could only be implemented through an upgrade across the network, also known as a hard fork. Those who opposed the change argued to maintain the integrity of the original blockchain transaction history and balances – the hacked funds and all. This caused a split in the Ethereum community and split into two blockchains: Ethereum (ETH) and Ethereum Classic (ETC). Since the split, the Ethereum network has undergone seven more hard forks, although no subsequent upgrades have reached the same level of controversy as the "The DAO Fork" in 2016.
There have been dramatic fluctuations in the price of ether, but the Ethereum currency grew more than 13,000% in 2017. This incredible growth was attractive to many investors, but volatility made other investors cautious. The need for Ethereum 2.0 and the expected benefits for network efficiency and scalability grew stronger since CryptoKitties – a "digital cat" collection game – was a sensation in 2017. The popularity of initial coin offerings (ICOs) – a way to crowdfund the early stages of a cryptocurrency project – with the amount of dollars raised reaching its peak in 2018. A total of $7.8 billion was raised for more than 1,000 projects that year. According to ICObench, more than 80% of all ICOs rely on the Ethereum blockchain to create their tokens and issue them to investors.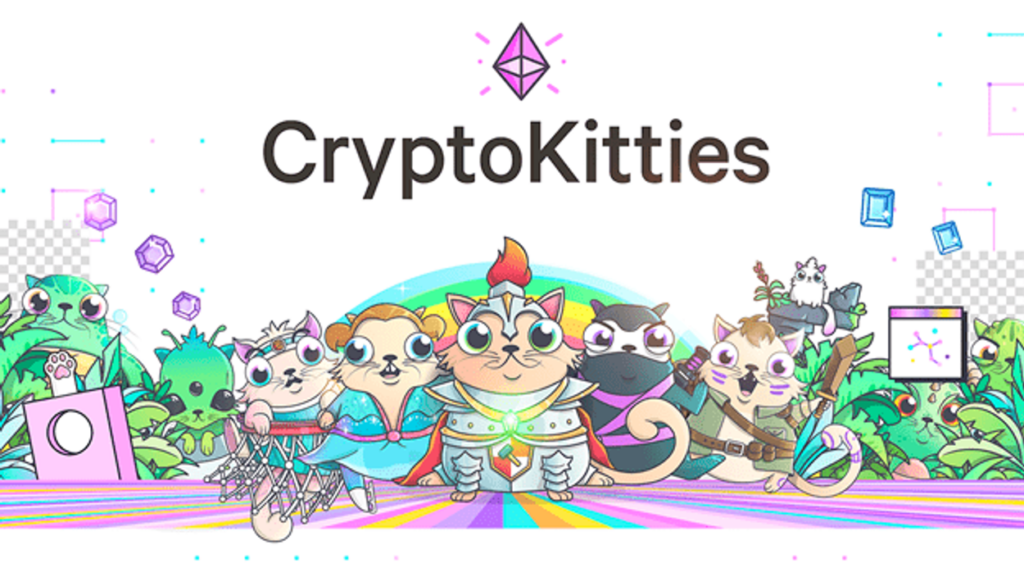 The trend, like the ICO explosion in 2018, shows how blockchain technology can be utilized for more than just peer-to-peer electronic cash. Ethereum, as the world's first general-purpose blockchain platform, has become a hub where dapp developers gather to build every and all manner of use cases for blockchain, whether it be gaming or finance. The latest trend dominating user traffic and transaction volume on Ethereum is decentralized finance (DeFi). The current DeFi movement sweeping Ethereum consists of dapps that mimic traditional financial players like lending services, exchanges, and derivative markets. As of July 29, 2020, crypto assets worth $3.68 billion were locked up by users in various DeFi protocols.
As of May 2021, Ethereum is the second-largest virtual currency in the market, behind only Bitcoin. Unlike Bitcoin, there is no limit to the amount of ETH that can be created. Ethereum is currently undergoing a long-awaited upgrade known as Ethereum 2.0, which is intended to allow the network to scale while addressing congestion issues that have slowed it down in the past.
Who Created Ethereum?
Buterin, a Russian-Canadian programmer, first heard about Bitcoin from his father in 2011. He was 17 years old at the time and had dismissed the idea of Bitcoin due to its lack of intrinsic value. However, after their second meeting, Buterin began to understand the essence of such a currency and how it could level the playing field for society.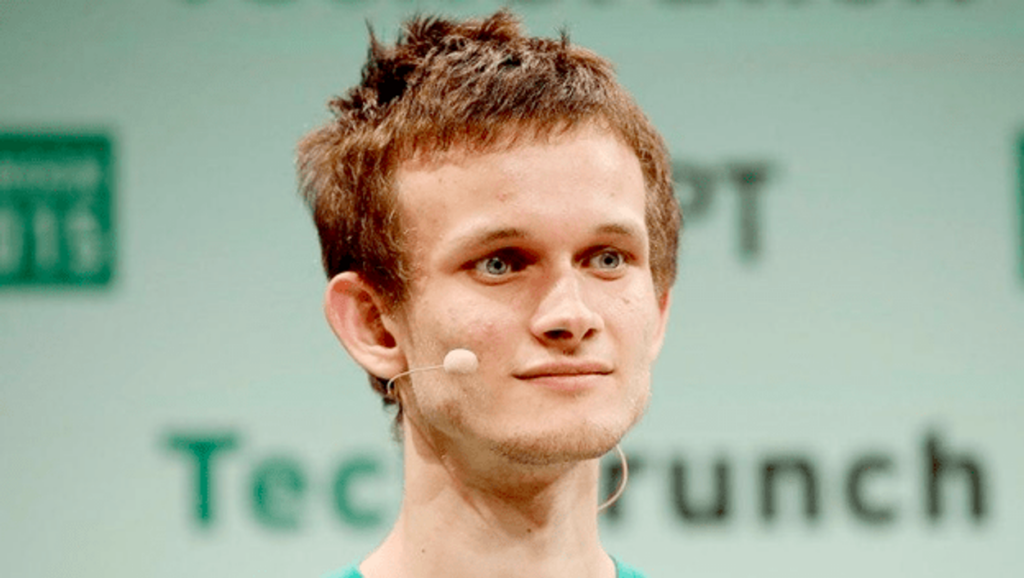 At that time, Buterin lacked the financial and computational resources to mine or buy Bitcoin. So, he chose the next available option: working and getting paid in Bitcoin. He was paid 5 BTC for every post he contributed to the online Bitcoin forum. He then teamed up with another Bitcoin enthusiast, Mihai Alisie, and co-founded Bitcoin Magazine at the end of 2011.
From there, Buterin began to play with the basic technology of Bitcoin. He even contributed to a project called Colored Coins, which appeared to represent real-world assets on the Bitcoin blockchain. In less than two years after his debut in the crypto scene, Buterin had met great thinkers from around the world who were working to expand Bitcoin's blockchain functionality in one area or another. He then concluded that the only viable way to avoid Bitcoin protocol restrictions was to build a new network from scratch with a universal computational programming language.
This moment gave birth to the idea of Ethereum. And in less than four weeks, he had the foundation for what would become the second most valuable crypto ecosystem. Buterin published the Ethereum white paper in November 2013, and it resonated with many Bitcoin supporters. Some of those inspired by this movement joined Buterin as founding members of Ethereum's team. Currently, there are eight people officially recognized as one of Ethereum's co-founders, including Buterin.
Alisie, due to his previous partnership with Buterin and his expertise in cybernetic economics, was a founding member of Ethereum's team. He played a critical role in establishing the Ethereum Foundation in Switzerland. He helped set up the legal framework for ether's pre-sale and later emerged as the vice president of the Ethereum Foundation. In 2015, Alisie started his own Ethereum-based project called Akasha.
Anthony Di Iorio was one of Ethereum's financial sponsors. He then took a back seat after the team decided to adopt a non-profit business model. Following his decision to take a passive role, Di Iorio emerged as the chief digital officer of the Toronto Stock Exchange for a time before founding Decentral, the company behind the Jaxx digital wallet.
Amir Chetrit had a working relationship with Buterin while working at Colored Coins. Buterin asked Chetrit to join the founding team in December 2013. However, at a meeting of one of the founders in June 2014, other team members and Ethereum developers questioned Chetrit's lack of input. It was at this meeting that Chetrit agreed to step back from active involvement in Ethereum development while retaining his position as one of the founders.
Charles Hoskinson emerged as the CEO of the Ethereum startup in December 2013 only to press the exit button after the team decided to promote a non-profit architecture for the organization. This prompted Hoskinson to create his own version of a programmable blockchain ecosystem called Cardano. The Cardano platform is currently considered one of the main competitors to Ethereum.
Gavin Wood was one of the core contributors during the early stages of Ethereum development. He obtained the co-founder position as a result of his programming contributions. He created the first Ethereum testnet and even published the project's yellow paper – the technical specification of the original white paper published by Buterin. Wood also proposed the native programming language of the ecosystem, Solidity. Recently, Wood has been busy working on the Web3 Foundation and its flagship product, Polkadot.
Like Wood, Wilcke became a sole founder because of his programming contributions. He was working on MasterCoin when he discovered Ethereum. He started writing the Ethereum platform in Google Go independently. He is currently focused on his game development studio, Grid Games.
Before joining the Ethereum team, Joseph Lubin had accumulated a lot of experience in various fields. He then launched his own non-profit company, ConsenSys, which serves as an incubator for blockchain startups that want to use the Ethereum ecosystem. He has also been influential in several high-profile partnerships that Ethereum has secured over the years.
History of Ethereum Price
The price of Ethereum (ETH) in USD continued to increase in value during April 2021, at one point reaching over 2,500 US dollars. Like Bitcoin (BTC), the price of ETH rose in 2021 but for different reasons: Ethereum, for example, made news when a digital artwork was sold as the world's most expensive NFT for over 38,000 ETH – or 69.3 million US dollars. Unlike Bitcoin – where price growth was driven by the IPO of the largest US crypto trader Coinbase – the rally on Ethereum came from technological developments that caused excitement among traders.
First, the so-called "Berlin Update" was launched on the Ethereum network in April 2021, an update intended to pave the way for a reduction in ETH gas fees – or transaction cost reduction. Second, the arrival of Uniswap V3 in May 2021 – a smart contract protocol – is expected to further optimize Ethereum trading.
According to coingecko.com, Ethereum's current all-time high is 4,878 US dollars, which occurred on November 10, 2021.
How Successful is Ethereum Adoption?
For Ethereum, the first market always targeted is business. As a blockchain company, Ethereum has a large enough corporate base that uses it for transactions. There is also the Ethereum Enterprise Alliance (EEA), which connects Fortune 500 companies – such as Microsoft, JP Morgan, Credit Suisse, and Intel – with Ethereum experts. Not to mention Visa accepting settlement in the form of cryptocurrencies, and choosing the Ethereum blockchain to run it.
But most importantly, Ethereum is still the go-to choice for retail users. Especially in the decentralized finance sector (DeFi), where many dapps are launched on the Ethereum Network.
Meanwhile, NFT (non-fungible token) has become one of the main topics of news and discussion as tokenization begins to develop. There are many examples of celebrities, groups, and organizations launching NFTs, selling token versions of songs, tweets, watches, and anything that has any value.
For now, we just need to wait and see if Ethereum can maintain its dominance amid the onslaught of its competitors.