What is BNB Chain?
BNB is a cryptocurrency issued by Binance Exchange and traded with the symbol BNB. BNB originally ran on the Ethereum blockchain with the ERC-20 standard, but has since become the native coin of BNB Chain.
Users of BNB Chain receive transaction fee discounts on Binance Exchange as an incentive. BNB can also be exchanged or traded with other cryptocurrencies such as Bitcoin, Ethereum, Litecoin, etc.
As of June 2021, Binance Exchange has become one of the largest cryptocurrency exchanges in the world, supporting over 1.4 million transactions per second.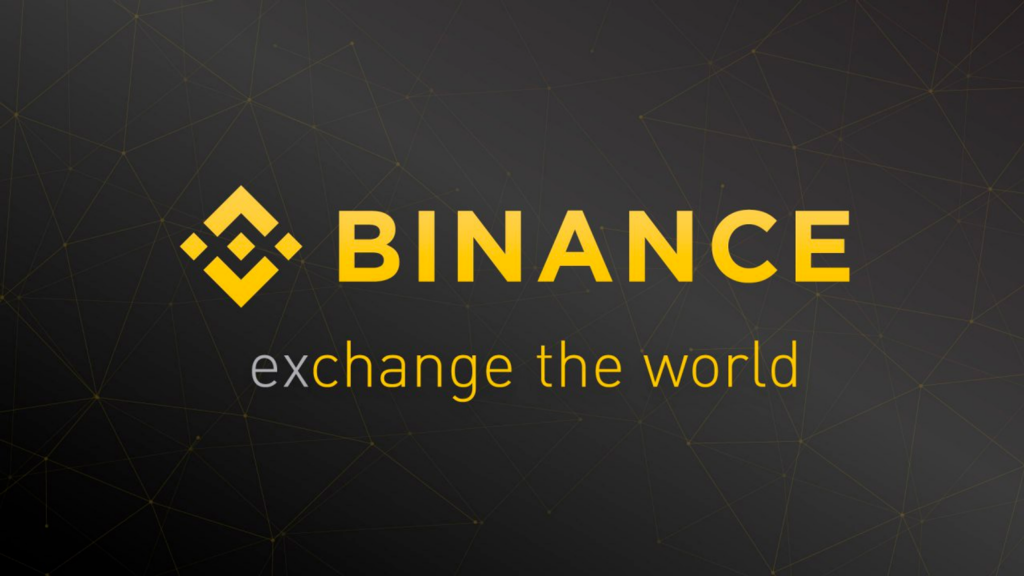 Just like other cryptocurrencies, BNB offers several uses beyond the Binance exchange, such as:
Trading: BNB can be traded with other cryptocurrencies on various exchanges, depending on the exchange's limitations.
Transaction fees on Binance Exchange: BNB can be used to pay for transactions on Binance Exchange, and users also receive discounts for doing so.
Credit card payments: BNB can be a form of payment for crypto credit card bills.
Payment processing: Merchants can offer BNB as a payment tool for customers, offering more flexibility in payment methods.
Travel booking: BNB can be used to book hotels and flights on certain websites. Entertainment: From paying for virtual gifts to buying lottery tickets, BNB serves some purposes in the entertainment industry.
Investment: Some platforms allow investors to invest in stocks, ETFs, and other assets using BNB Coin.
Loans and transfers: BNB can be used as collateral for loans on certain platforms. Also, there are applications that allow users to split bills and pay friends and family with BNB Coin.
A Brief History of BNB Chain
The BNB coin, originally called Binance Coin, was launched during an initial coin offering (ICO) in July 2017. The sale offered 10%, or 20 million, BNB tokens to angel investors, 40%, or 80 million, to the founding team, and the remaining 50%, or 100 million, to various participants through the ICO process.
Almost half of the funds raised during the ICO process were intended to be used for Binance branding and marketing purposes, while about a third was used to build the Binance platform and make necessary upgrades to the Binance ecosystem.
BNB was initially based on the Ethereum network but has now become the native currency of Binance's own blockchain, the BNB chain. Although 100 million BNB tokens were initially offered in the ICO, the total token supply is currently lower.
Three years later, Binance Smart Chain (BSC) was introduced to the world. As Binance grew bigger and stronger, so did Binance Smart Chain. BSC was born during the DeFi revolution, as the public showed increasing interest in alternative financial solutions and blockchain-supported use cases. Currently, both Binance and BSC remain connected by BNB.
Every quarter, Binance uses one-fifth of its profits to buy back and permanently destroy, or "burn," BNB coins held in its treasury. Binance has regularly conducted these burnings.
In 2022, Binance aims to build a stronger relationship between the blockchain and its native token and focus more on decentralization.
As a result, the company has decided to rebrand Binance Chain and Binance Smart Chain as BNB Chain. While Binance states that BNB stands for "Build and Build" and not an abbreviation for Binance Coin.
Through this rebranding, Binance Chain, where crypto staking and voting take place, will now be known as BNB Beacon Chain. The newer Binance blockchain, Binance Smart Chain, will now be known as BNB Smart Chain. This blockchain is now competing with Ethereum as one of the most popular blockchains for developing decentralized projects.
In addition to the name change, the number of validators will increase almost twofold, from 21 to 41, with an additional 20 validators acting as block producer candidates.
Who is the Founder of BNB Chain?
Changpeng Zhao, commonly known as "CZ", is a Chinese-Canadian business executive. Zhao is the founder and CEO of Binance, the world's largest cryptocurrency exchange by trading volume as of April 2018.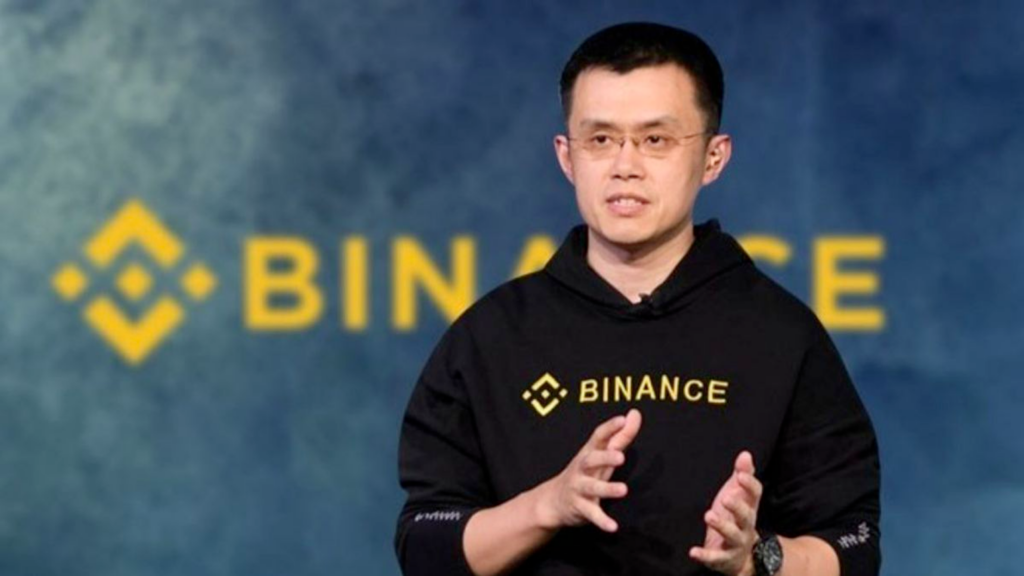 Zhao studied at McGill University in Montreal, Canada, where he majored in computer science. After graduating, Zhao started working for the Tokyo Stock Exchange, developing software to match trade orders. He also worked at Bloomberg Tradebook, where he was a futures trading software developer. In 2005, he moved to Shanghai where he founded Fusion Systems, known for "some of the fastest high-frequency trading systems for brokers."
Starting in 2013, he worked on various cryptocurrency projects including Blockchain.info and also served as the chief technology officer of OKCoin.
The Binance platform was developed in 2017 by two co-founders, Changpeng Zhao and Yi He. Both were former OKCoin employees, where they held executive positions. They left OKCoin to create Binance, a cryptocurrency platform whose operations are largely based in China. The name 'Binance' is derived from the combination of binary and finance. Both words summarize the platform's functions.
In less than eight months, Zhao developed Binance into the largest cryptocurrency exchange in the world based on trading volume, as of April 2018. Zhao also launched the Binance Smart Chain blockchain network, which has made significant contributions to the development of the decentralized financial industry.
In February 2018, Forbes magazine ranked him third on the list of "Richest People In Cryptocurrency." In 2021, his net worth is estimated to be $1.9 billion.
BNB Price History
The first market cycle for BNB started with a low price of $0.50 on November 17, 2017. BNB followed it up with a massive 4,936% increase in just 67 days. This peak price reached its highest level of $25.18 on January 12, 2017. This level remained the all-time high for BNB until April 2019. After reaching the peak, BNB dropped by 84% over 329 days. This was a significant correction, but more gradual than the previous upward movement. BNB moved down to the lowest level of $4.12 on December 7, 2018. After this, BNB started its second cycle.
The second cycle was much more gradual than the first. BNB increased by 861% over a period of 197 days, peaking at an all-time high of $39.59 on June 22, 2019. This all-time high price lasted until December 2020.
It is interesting to note that after BNB broke the previous high record, it dropped significantly before eventually recovering its losses. Unlike the upward movement, the subsequent correction was much more similar to the first one. BNB dropped 84% over 265 days in this correction. After reaching the lowest level of $6.30 on March 13, 2020 – very close to the previous low of $4.12 – BNB started its third market cycle.
According to coingecko.com, BNB is ranked #4 with a market capitalization of $67 billion. The current all-time high price for BNB is $690.93, which occurred on May 10, 2021.
How Successful is BNB Chain Adoption?
In the short term, the most prominent use case for crypto adoption is for investment and earning money for users, traders, and crypto holders. By building the best exchanges, Binance can achieve a foundation in terms of crypto adoption on the front end.
In the long term, Binance believes that crypto solutions will encompass almost every aspect of life, and that blockchain will be the underlying infrastructure of this industry. This is what Binance has built and provided for the industry. These solutions may be beneath the surface for now, but will be seen as crypto innovation begins to surface and fundamentally impact global trade.
The hype surrounding Web3 and metaverse also plays a role in BNB's changes. Binance itself has stated that the BNB Chain community will now "aim to build infrastructure that powers a parallel virtual economy world." This will be done using the concept of "MetaFi," which combines metadata and decentralized finance.
BNB Chain will also embrace GameFi and SocialFi in its future development. These concepts merge decentralized finance with gaming and social networking, and therefore, we may see some exciting new projects and features offered by BNB Chain in the future.